Illusion Museum
The Illusion Museum that inspired this project is based in Croatia; this project, however, is a redesign based on my ideas and desire for a new kind of illusion and interactive museums. I redesigned the brand and reimagined what an illusion museum can be, going beyond graphical and optical illusion. For this project, I chose to explore the immersive and technological perspectives and how it can play a more significant role in the museum world.







Concept and research

A few exhibits I visited about illusion were based on concepts from the 19th and early 2oth century, they lacked interactivity and felt a little outdated.

One of the elements I missed while visiting illusion exhibits was interactivity, I wanted more than just looking at it. I believe virtual reality, augmented reality, and other technologies can enhance how we experience art and realities far from our comfort zone.

Look and Feel





Illusion Museum rebranding

Logo explorations
Brand applications



︎Illustration: Malike Favre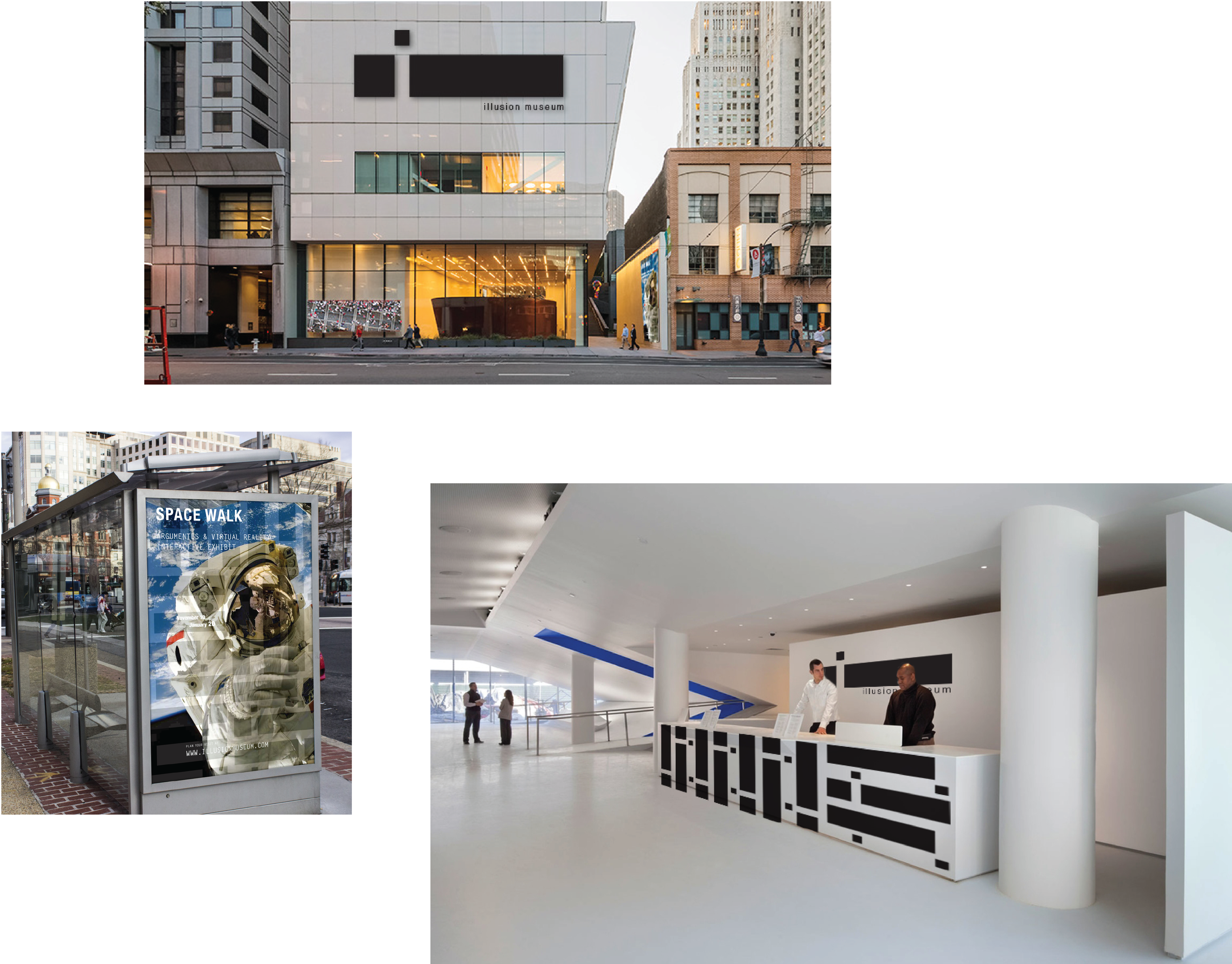 ︎Top: Museum facade (Original image: SFMOMA)
︎Left: Photo by NASA
︎Right: Source unknown
Editorial design
I developed the book layout and typography exploring perspectives and how we are often surprised when looking at things from a different angle.
Because this is a student project, I had the freedom to chose the artist I and artworks for the book. I decide to design a book featuring works by Katrin Korfmann, she combines multiple photos and makes a one of a kind image, mixing perspectives and time.